There are many games and applications present for android devices which are unavailable for PCs. And it can be not very pleasant sometimes as you might want to try out such games and applications on your PC as well. For these purposes, android emulators were created. Now, when it comes to android emulators, one of the best choice for you is XePlayer. You can now play mobile games on your PC with the help of XePlayer.
| | |
| --- | --- |
| FULL NAME: | XePlayer |
| FILE SIZE | 1.8 GB |
| REGION | English [USA] |
| CONSOLE | Windows |
| DOWNLOADS: | 121,411 |
| RATING: | ⭐⭐⭐⭐⭐ |
Download XePlayer 
As you already know, XePlayer is an android emulator. You can now download any of the android games and applications with the help of integrated Google Play stores in XePlayer. Almost any of the application or game that you download will be compatible with it. Any of the software that you download with the help of XePlayer will run smoothly and effortlessly just the way it does in mobile phones. Now, getting access to all the famous apps and games is an easy task due to XePlayer.
Features of XePlayer
XePlayer is by far one of the best android emulators that you can get. It can be proved through its various features, some of which are as follows:
Android-like experience
While using XePlayer, you won't feel like you are using your PC, it will more be like using an android device. With the features present in android devices, it gives you an experience of using android on your PC desktop. So whether you have an android device or not doesn't matter as long as you have XePlayer.
Customization
XePlayer has flexible customization, which includes memory size, CPU, device model, resolution, root mode, nav bar location and whatnot.
Merge controls
Since many PCs don't have the touchscreen features, how will you be able to play touch-control games on your PC? Well, you can now use either a joystick or keyboard in place of a touchscreen through XePlayer.
File sharing
You can now share file across windows and android while being on the same device. You can share any files or data from and to XePlayer and your PC without any hassle. You can even drag and drop APK files for downloading them quickly.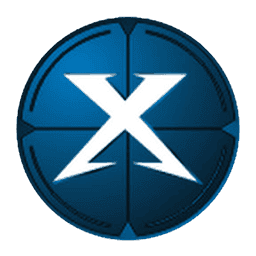 GPS location
XePlayer also has the option of GPS simulation included in it. This feature cannot be found in every android emulator.
Sensor data passer
It passes through the sensor data to android. Sensor data like accelerometers can be passed with the help of XePlayer. Moreover, you can play car-racing easily due to this feature.
Minimum installation requirements for XePlayer
Now, if you want to download XePlayer on your PC, then you can do that. But first, you will have to ensure that your PC meets certain conditions required for XePlayer. Such requirements are as follows:
The operating system required for XePlayer is Windows 10, 8 and 7.
Both 32 bit and 64-bit processors are compatible with XePlayer.
RAM required for XePlayer is 1GB minimum
HDD storage for XePlayer needs to be at least 2GB.
How to download and install
XePlayer on your PC
If you want to download XePlayer your PC, but you don't know the way, then you are in the right place. Follow the steps given below to download XePlayer on your PC
1. First of all, download the setup file for XePlayer from the download button given here.
2. After that, either click on save or save as button.
3. If you clicked on the save button. The file will be stored on the 'downloads' folder of your PC, but if you clicked on save as button, then it will be at the location where you saved it.
4. Then you can double-click on the installer file.
5. Then a tab will prompt you to allow this app to make changes to your device
6. Click on the allow option.
7. After that, an installer program will come up.
8. You can then follow the steps provided in the installer program.
9. Once you do that, Please wait for the installation to complete.
10. After that, you will be able to launch the app from your Desktop.