Before you can think this game is inspired by the horrendous pandemic of 2020, we will tell you it isn't. Amazingly, it was released in 2012 and on all major platforms. Since then, it has been downloaded over 85 million times. The game has risen from the dead courtesy of the pandemic-riddled era we are living in today. In a dark twist of events, you are tasked with unleashing a virus on the world, a virus so bad that it should put corona to shame. It is your job to eradicate all vaccine tests and ensure that your virus holds the world in a vice grip. Playing it today can bring a more grim perspective to the game. The surge in number of its new users in recent times speaks volumes. It seems like people have no problem in embracing the grim reality, both in game and in real life.

| | |
| --- | --- |
| FULL NAME: | Plague Inc. |
| FILE SIZE | 1.8 GB |
| REGION | English [USA] |
| CONSOLE | Windows |
| DOWNLOADS: | 121,411 |
| RATING: | ⭐⭐⭐⭐⭐ |
Key Features Of Plague Inc.
Intricate Details
If living the nightmare in the real world wasn't enough, you will find yourself sucked into the hyper-realistic details of this game. It uses an eerily apt epidemic model to unleash chaos in the world. The spreading of the plague and its severity lies in your hands. You will get all the global stats about your plague. Progress is made every time the fatality count crosses the threshold required for a level completion. 
Spread The Chaos
There are more than fifty countries that await the arrival of your nasty pathogen. Using your control panel, you give it a grand world tour and it conveniently spreads havoc in whatever country is on the agenda. The virus has several traits you can develop. This results in improvement of its adaptability. It can cause a mutation that lets the virus survive in any extreme environment, be it the Arctic Pole or the Sahara desert. 
Share Your Scores
To make the game darker, the developers came up with the feature of the scoreboard. Players from all over the world are listed here with all their terrifying stats. You can compete with players to see who wrecks this world better. Now if that isn't dark humour at its best, we don't know what is.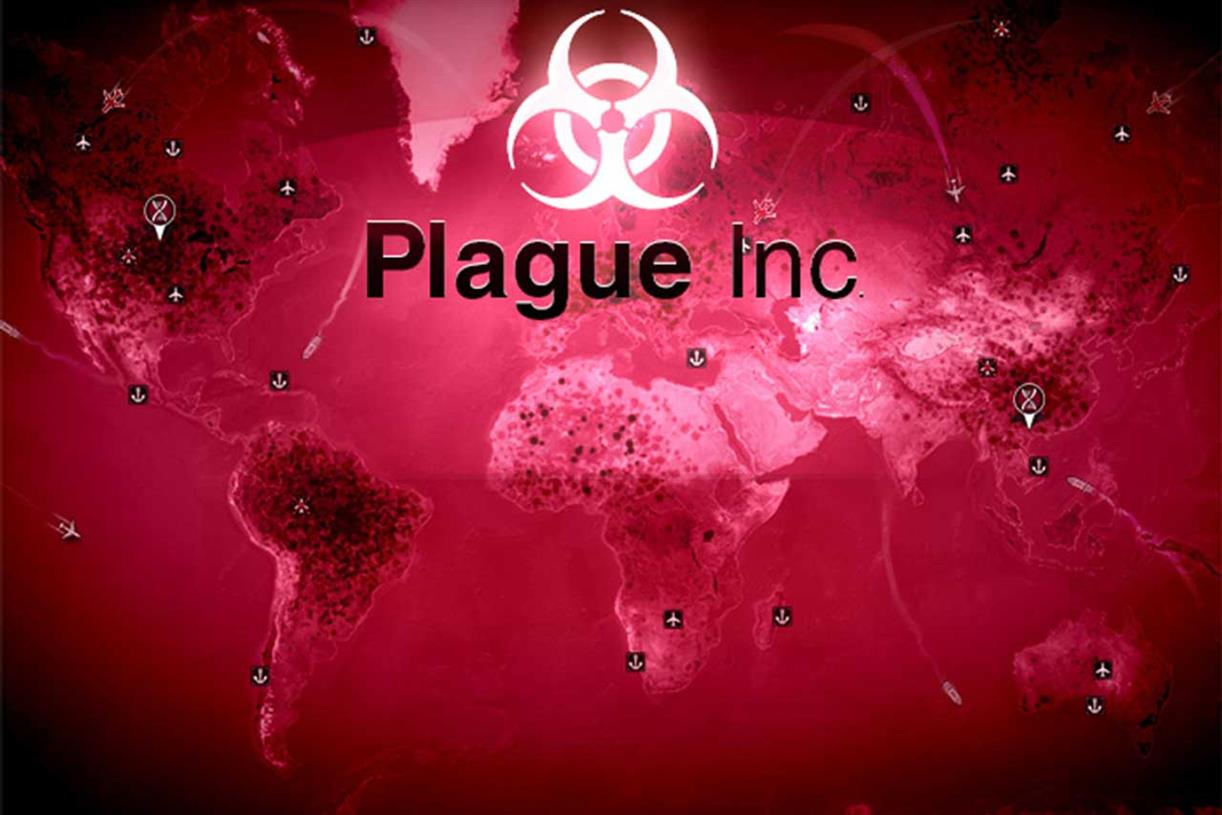 How To Download It On PC
Now get a front seat view to the chaos you unleash on the world by playing this game in your PC window. It is quite easy to play mobile games on the system. We just need to use something called an android emulator. Two examples of this software will be used to obtain this virus-centric game in our system (no pun intended).
Using Bluestacks
Download this emulator from its official site www.bluestacks.com. Wait a few minutes for the download to finish.
You will find Play Store in the Bluestacks' home screen. Click it open to sign into your Google account.
After doing so, you can search for the app using the store's search bar. Download it from the search results you obtain.
Finally, your simulation is ready to run by a simple click on the game icon.
Using NoxPlayer
From the site www.bignox.com, you can download this emulator. Give it a few minutes to download successfully.
In the Nox home screen, you will find the Play Store. Click it open and make your sign-in to Google.
Then search for the app in the search bar. Tap it to initiate the download.
Once that's done, you will find your game icon available on the Nox home screen. Just click it to start playing.