MeshLab is an open-source designing software used for processing and editing 3D shapes that can be used for editing, cleaning, healing, inspecting, rendering, texturing and covering meshes. The software was developed as a course assignment at the University of Pisa in 2005. The software is well used in the field of data handling and 3D modelling.
| | |
| --- | --- |
| FULL NAME: | Meshlab |
| FILE SIZE | 1.8 GB |
| REGION | English [USA] |
| CONSOLE | Windows |
| DOWNLOADS: | 121,411 |
| RATING: | ⭐⭐⭐⭐⭐ |
Features of MeshLab
The software consists of remeshing tools that support high- quality simplification based on quadric error measure.
MeshLab's visualization and presentation feature help users to present any 3D characteristics.
MeshLab's Photoshop-like features allow users to add filters to manipulate the vertex and also the face colours. Automatic filters are also applied to the 3D models to give users an AI analyzing experience.
MeshLab's colour mapping and texturing process help users with creating an automatic and assisted projection of their data.
MeshLab's Semi-manual and interactive filters help to clear certain geometric elements in 3D models that are often considered wrong.
Using Hausdorff Distance, MeshLab helps measure the distance between two 3D models which will also help in computing signed distances.
MeshLab helps users to measure their 3D models precisely in terms of scaling, positioning and orienting. It also provides a variety of features that help manipulate the measurements of the 3D model.
MeshLab provides different solutions to reconstruct any shape of an object, ranging from marching cube to screened Poisson.
MeshLab can prepare 3D models for printing by creating many inner shells, watertight meshes and flattening the bottom areas to create an enhance output for the user.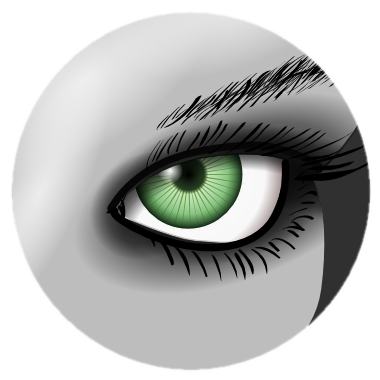 Different kinds of geometric information like curvature, local vertex or geodesic distances can be calculated on MeshLab using automatic filters that are embedded in the software.
MeshLab supports various kinds of smoothing filters and tools for curvature analysis and visualization.
Raster Layers introduced in MeshLab help users go beyond the standard 3D model by importing 2D entities and images too. This will help the user to have peculiar points of view and would also help in generating a final output.
MeshLab also helps users to have a point-to-point interaction with their 3D model seamlessly.
MeshLab provides the features to import and export a number of different 3D data formats which will help users to interchange data with other tools.
The software also includes an interactive direct paint-on-mesh system that allows users to interactively change the colour of a mesh.
The software contains the Global Registration plugin that is based on the OpenGR library.
The software's snap package allows to associate file extensions and to open files on external disks.
The software is allowed on multiple platforms like Linux, Windows, Mac OS X.
The software is also allowed with reduced functionality for compatibility on Android and iOS devices.

Installation Requirements for MeshLab
To install MeshLab on PC, make sure that the following requirements are met.
PC – Make sure that your PC is on Windows 7 or higher with at least 4 GB of RAM.
How to Download MeshLab on Windows
Follow the below steps to download and install MeshLab on your PC:
Go to MeshLab's website, and go to Downloads.
Click on Download Now.
Select 'Save' to download the program. The file will be saved in the Downloads folder.
If you want to save in a specified folder on your desktop, then click on 'Save As' and select the folder you want the program to be saved.
After the download is complete click on the .exe file.
The installation process will start.
Run the installation package.
Wait until the update completes
Follow the Windows installation instructions and select options accordingly.
Click on Finish to complete the installation.
The program icon will appear on the desktop.
 Select the icon to start the application.