Downloading multiples files simultaneously from the internet is always tedious and time-consuming. This ordinary way of downloading large files can be improved by using an effective download manager like JDownloader. It will make the download process easier and organise the files into proper directories. Jdownloader is an open-source, free, and advanced download manager with effective tools. The app allows you to pause and start the download, prioritize the downloading file sequence, set the bandwidth usage, and much more. It is available for Windows, Mac, and Linus. It also allows you to add download links directly from clipboard to the JDownloader and start downloading immediately. But, it uses the Java Runtime Environment for its functioning, so you need to be extra cautious while using this software. In this article, you will come across some best alternatives for JDownloader.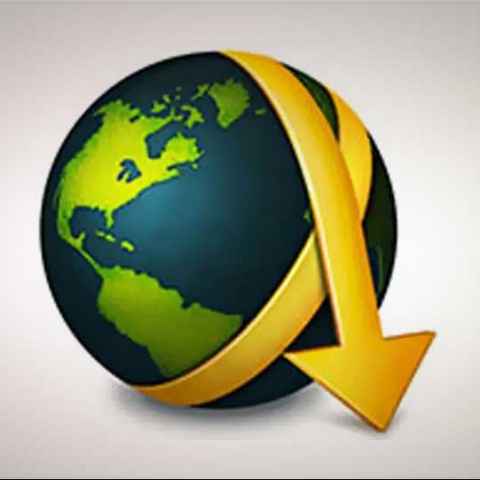 10 Best Alternatives for PC and Mac
Ninja Download Manager:
Ninja Download Manager is a free alternative for JDownloader. It has an easy-to-use modern interface and advanced tools. The download speed is very high. The major highlights include a build-in video downloader, media previews mid-download, download scheduling, accelerator for urgent downloads, and so on. It works by splitting your file into chunks and downloading them separately using the server. 
Free Download Manager:
Free Download Manager aka FDM is another alternative with advanced tools and exciting features. It includes a web-based remote control, bandwidth monitoring, one-click torrenting, etc. Moreover, it provides a plethora of services such as audio and video previews, download accelerator, traffic management, and BitTorrent client for downloading your favourite movies or music. It works effectively on Windows, Mac, Android and Linux.
EagleGet:
Eagleget is a modern and well-equipped download manager that comes as a browser extension bundled with extra software. It works well in all browsers. It makes downloading files simple, quick and easy, and boasts features like automatic malware checking, accelerated downloads, and automatic & batch downloads plus much more. Plus, it has auto-detect ability and notifications regarding your choices.
Internet Download Accelerator:
Internet Download Accelerator aka IDA is a free download manager that makes the downloading process easy and speedy. Its significant features include a live monitor that ensures files are downloaded and put in proper categories so that it is easier to organize. You can do this with regular downloads or with downloads from an FTP server. It has an easy-to-use, intuitive and interactive interface.
Download Accelerator Plus:
Download Accelerator Plus aka DAP allows faster and organised downloading of our files. It has smoother and more responsive tools for enhanced downloading process. It has very powerful tools patented technology and a premium subscription option. The automatic mirror speed boost feature allows you to search for the fastest download sources and switch to faster mirror sites during download. You can use the video accelerator to eliminate online buffering of videos and watch high-quality visuals.
GetGo Download Manager:
GetGo is an effective download manager that uses cloud-based technology to enable five times higher speed and save files in your local disk. It has a smart, multi-threaded download engine that segments the files to increase speed. It has comprehensive error recovery to restart any paused or broken download due to poor network. You can also set up a batch download for larger files using URL pattern templates.
FlashGet:
FlashGet monitors your downloads in the browser and scans them extensively for any virus or threat. You can download files over various web protocols including HTTP, BitTorrent, FTP, and others as it seamlessly integrates with all these protocols via a one-for-all download button. It will display the file size before downloading and provide recommendations for easier and effective download.
Xtreme Download Manager:
It is popularly used for downloading streaming videos at a speed five times higher than the traditional bottlenecked download. It is compatible and works well with all main browsers. The interface of the application is simple but full of options like scheduling the download, batch downloading, saving videos directly from networking sites like Facebook, YouTube, etc. Xtreme Download Manager aka XDM works with all the major operating systems such as Windows, Mac, and Linux for free.
Download Accelerator Manager:
Download Accelerator Manager aka DAM is one of the fastest downloaders that allows you to download multiple files from different sites like YouTube, Facebook, etc. It contains a built-in intelligent download logic accelerator that increases download speeds. It has various powerful options such as scheduler, batch downloads, confirmation sounds, and a floating drop target menus. Also, it has a premium purchase option available at a very low price.
MigMigi:
MigMigi is another alternative for JDownloader that increases the download speed effectively. In case of broken or interrupted downloads due to poor network, it allows error recovery and proper scheduling. Its intelligent technology allows it to accelerate speeds by reusing available connections without more connect or login stages. It also requires a browser extension if you want to capture your downloads.